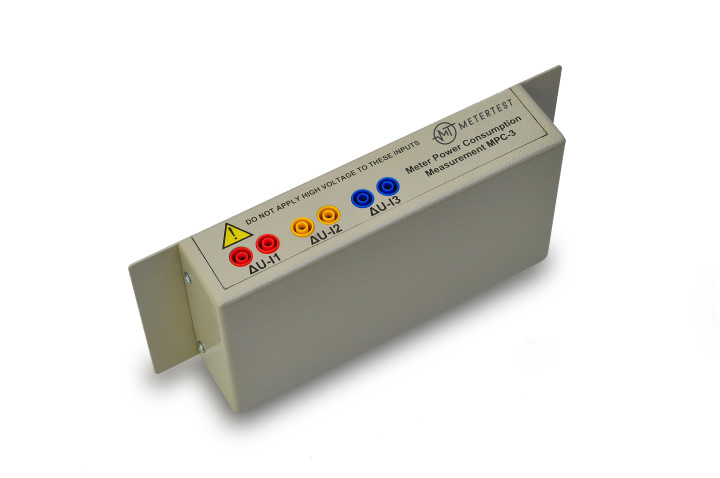 MPC-3 Meter Power Consumption Module
High accuracy
Wide voltage and current ranges
Operation via AsTest software
The MPC-3 power consumption module is a meter dedicated for measuring the power consumption of the meter under test. It measures:
active and apparent power consumption of the voltage circuits
apparent power consumption of current circuits of tested meters
The measurements are performed according to the relevant IEC standards.
The MPC-3 module is intended to be installed on the SR suspension rack and individually for each test position.
The MPC-3 module is fully integrated with the ASTeL meter test equipment and is operated by the AsTest system control software.
Voltage Circuits
Voltage range
350V RMS
Current range
170mA RMS
Voltage accuracy
±0.1%
Current accuracy
±0.1%
Active power accuracy
±0.2%
Apparent power accuracy
±0.2%
Current Circuits
Voltage range
1.4V RMS
Current range
200A RMS
Voltage accuracy
±0.1%
Apparent power accuracy
±0.2%
Relevant standards
IEC 62053-11 clause 7.1
IEC 62053-21 clause 7.1
IEC 62053-22 clause 7.1
IEC 62053-23 clause 7.1
IEC 62053-24 clause 7.1
Product card
English
PDF