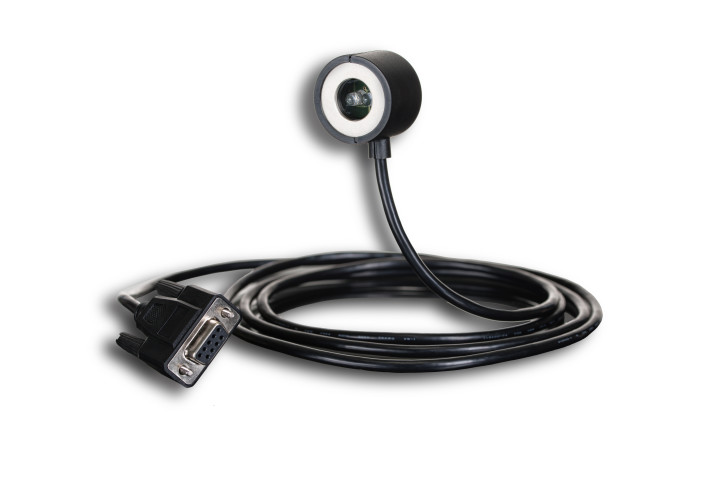 OPTO Optical Port Reader
Magnetic mounting to meter under test
Works under IEC 62056-21 (old IEC 1107) standard
Requires no adjustment
RS-232 or USB 2.0 communication port
The OPTO optical port reader is a device that enables communication between any type of electricity meter equipped with a port according to IEC 62056-21 (old IEC 1107) and a reading device equipped with an RS-232 or USB 2.0 port.
The OPTO reader can be used with both portable and stationary meter test equipment.
In case of using OPTO reader with stationary  test equipment, it gets connected to the system through the RS-232 port of the IPO individual stand controller. With standard IEC 62056-21 (old IEC 1107)  protocol, meter's data and register states can be read. Tariff changing and other features are additionally available if the customer reveals constructor codes for accessing the functions, like passwords, specific protocols etc.
The OPTO probe can be equipped with RS-232 or USB port.
OPTO model
OPTO-RS

OPTO-USB
Magnetic head
√
√
Weight
100gr
65gr
Communication
RS-232
USB 2.0
Dimension (ØxH)
32x24mm
Magnetic holding force
15N
Bit rate
19200bit/s
Cable length
1,80m
Product card
English
PDF